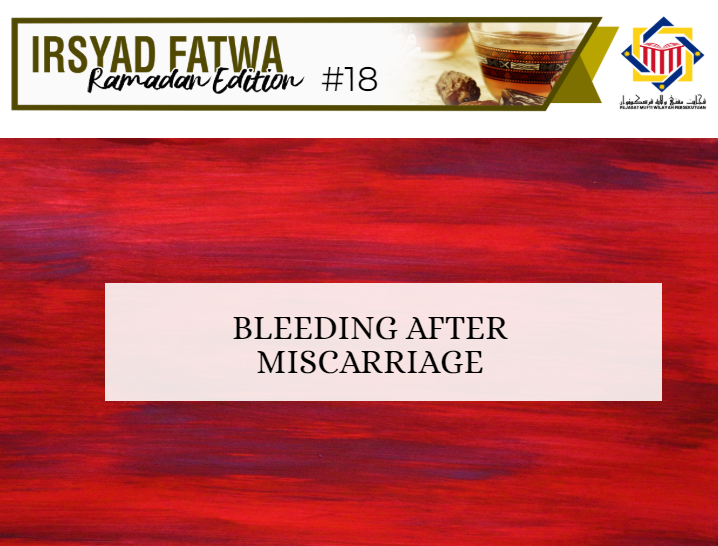 Question:
Assalamualaikum. What is the ruling if a woman who bleeds after miscarriage during Ramadhan?
Answer:
Alhamdulillah, praise and thanks to Allah for the countless blessings He has blessed us all with. Blessings and salutations to the Prophet Muhammad PBUH, his wives, his family, companions and all those that follow his teachings to the day of judgement.
Bleeding after miscarriage is divided into two situations. If the fetus has complete limbs just like a human, then it is considered as nifas (bleeding due to childbirth). Thus, she is prohibited from fasting and praying. Consequently, if the fetus has not developed completely, or just a clot of blood, then it is not considered as nifas and she is obligated to fast. See Fatawa Ramadan (1/358).